The sawdust on which the wrestlers fight at a wrestling festival is normally delivered by tractor and dumper truck, and then the helpers use their combined muscle power to spread it out.
The miserable weather in the set-up period before the 2021 Bernese Cantonal Wrestling Festival in Aarberg caused real anxiety for the organising committee. The grass on which the sawdust rings were to be laid out was totally waterlogged and the heavy tractors could not drive over it. The organisers quickly came up with the idea of using pressure blowing to spread the sawdust.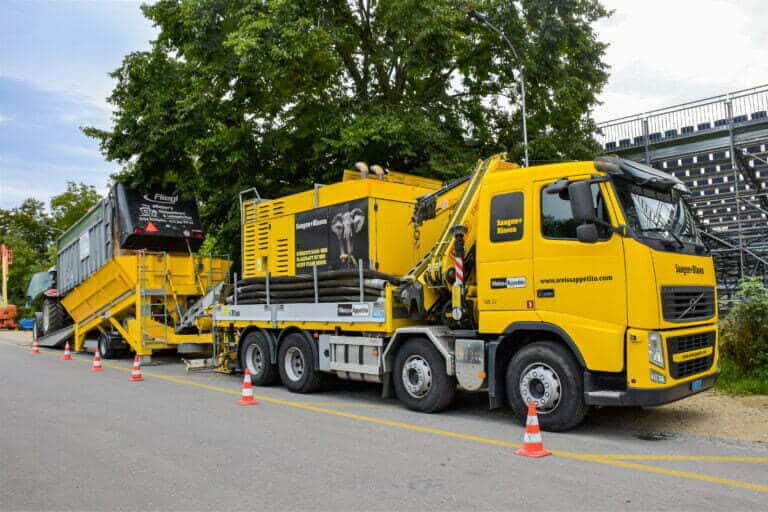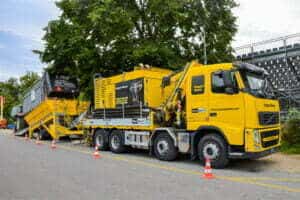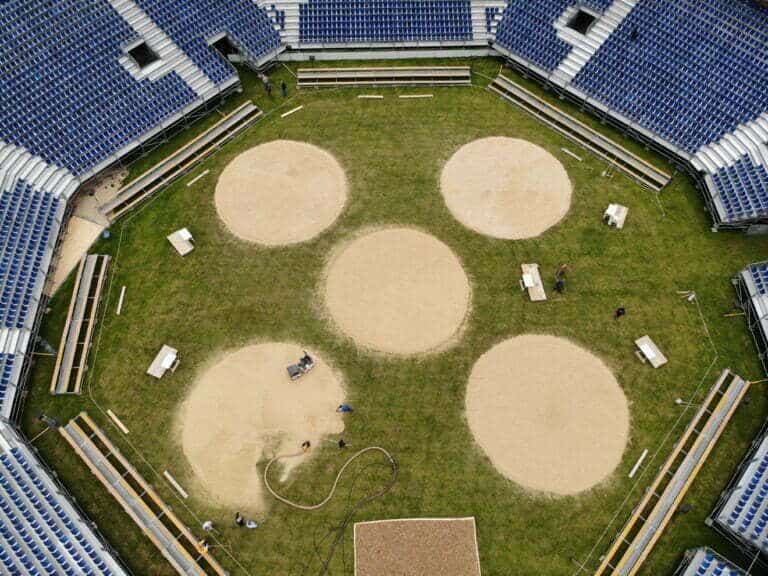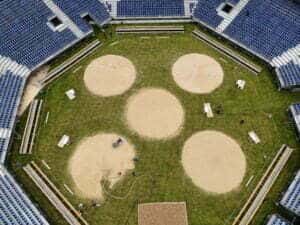 As conventional suction/pressure-blowing trucks cannot blow sawdust, we immediately realised that our Jumbo with its metering unit was the only possible candidate for this assignment. This was also a new type of operation for us, and we were excited to see whether we would succeed in performing the contract. But after just a short time, it was already clear that everything was working and everyone involved was very pleased. After a few hours, the 130 m3 of sawdust were spread on the wrestling arena with no major emissions of dust and the five rings were ready for the festival.