Energie sparen, Kosten sparen.
Ihr Gewinn ist unser Ziel.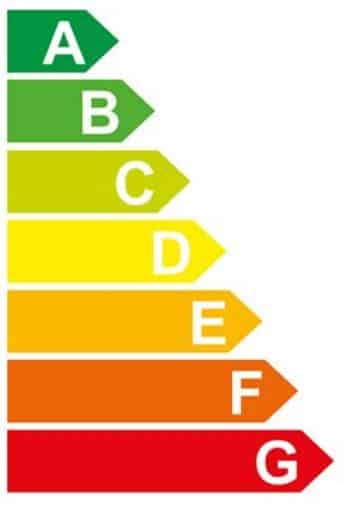 Von Fördergeldern profitieren und Steuern sparen.
Mit einer gut geplanten und ausgeführten Gesamtgebäudesanierung können bei den Steuern bis 25% und mit dem Bezug von Fördergeldern bis ca. 8% of the investment costs.
ⓘ Wichtig
Dies ist eine Schätzung basierend auf den Durchschnittswerten eines vierköpfigen Einfamilienhaushaltes mit ca. 140m2 Wohnfläche.
Wir sind Ihr (GEAK®) Experte
Weiss+Appetito ist befugt, Gebäudeausweise der Kantone (GEAK®) auszustellen und verfügt über entsprechend zertifizierte Experten. Die GEAK geben Auskunft über die energetische Qualität, die zu erwartenden Energiekosten und über die Energiebedarfsklasse des Gebäudes (A bis G)
Der Gebäudeenergieausweis der Kantone (GEAK®) zeigt auf, wie viel Energie ein Gebäude im Normbetrieb benötigt. Dieser Energiebedarf wird in Klassen von A bis G in einer Energieetikette angezeigt. Es wird unterschieden in eine Bewertung der Gebäudehülle und eine Quantifizierung der Gesamtenergieeffizienz. Bei der Bewertung der Gebäudehülle wird in erster Linie die Qualität der Aussenhülle beurteilt.  Der zweite Pfeil zur Gesamtenergieeffizienz bezieht auch die Heizung, allfällige erneuerbare Energien sowie den Haushaltsstrom in die Betrachtung mit ein. Damit ist eine Beurteilung der energetischen Qualität möglich. Zusätzlich zeigt der GEAK® mittels kurzen Empfehlungen das energetische Verbesserungspotential von Gebäudetechnik und Gebäudehülle.
The GEAK Plus is a Cantonal Building Energy Certificate with an additional consultative report drawn up by a GEAK expert. The report includes options for modernising the building envelope, heating, hot water production, electrical equipment and building services. All the work items are listed in detail, including costs and subsidies. Based on the overview of costs for the various types of work, the options help building owners to reach their decisions; they also show what energy savings are possible. Depending on the canton, the GEAK Plus may also be the basis for calculating and paying out subsidies. For more information, visit: www.geak.ch
Interessiert an einem kostenlosen Beratungs-
gespräch?
Interessiert an einem kostenlosen Beratungsgespräch?
Jetzt Termin vereinbaren.
Bitte kontaktieren Sie mich:
Mehr Informationen erhalten:
Informationsunterlagen
jetzt anfordern.
Kostenlos, schnell & digital.