Our client Salt Mobile SA commissioned us to tackle an assignment that was somewhat out of the ordinary.
At an altitude of over 3,000 metres, we constructed a new transmitter station above Saas Fee, immediately adjacent to the mountain station of the Alpin Express cable car near the Felskinn outcrop. The antenna system is integrated in the existing high-voltage lattice mast.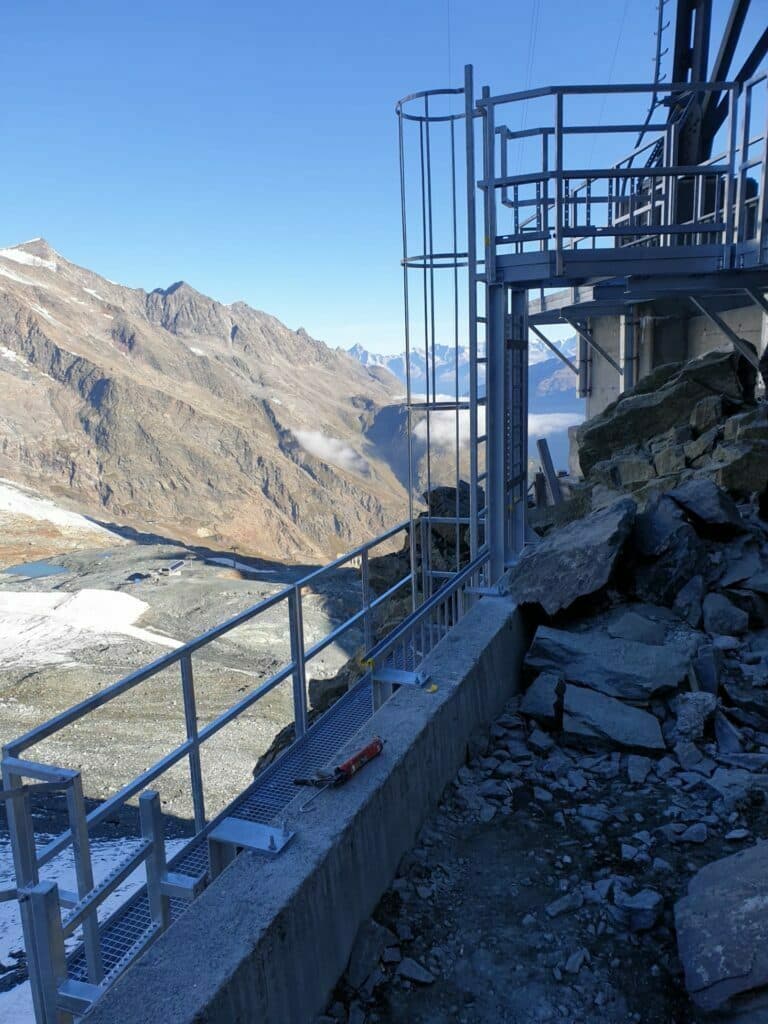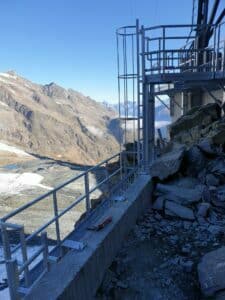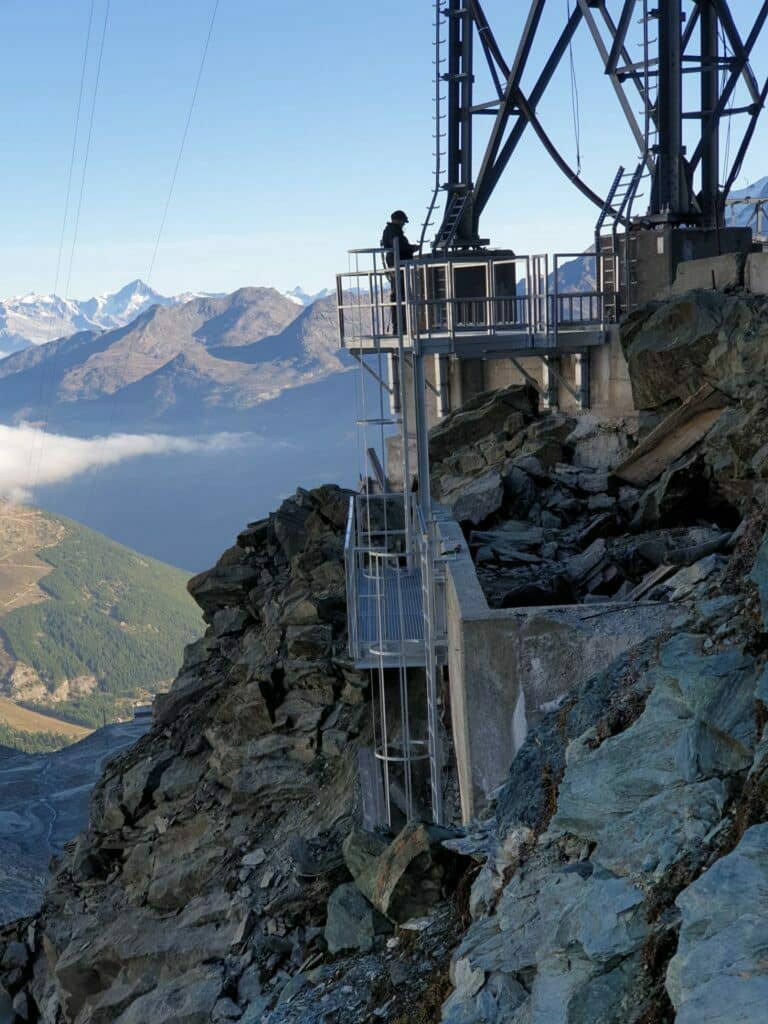 With the help of a modern 3D scanner and on-site measurements, and thanks to collaboration with the Pipe Construction division, we were able to carry out an optimal professional survey of the steep terrain and the structure so a start could be made on the planning.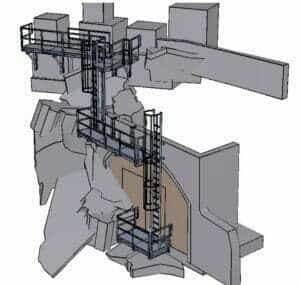 It's a well-known fact that summer is rather short at this altitude, which made it all the more important to drive production and execution ahead at a suitable pace.
Following the production phase, all the materials were transported by truck to the vehicle park in Saas Fee, from where they were then flown by helicopter to a location near the construction site.
Installation of the infrastructure took about two weeks and the system technology was implemented shortly afterwards so the facility could be commissioned and handed over to the client.