Consultation first, planning next, and then execution: this is the 3-phase principle that the Energy+Renovation Division of Weiss+Appetito AG put into practice once again for the Neuhaus Housing Cooperative. As well as the energy refurbishment of two multi-family dwellings, additional living space was created in the attic storey. The efficient staggered approach during the implementation of this project was highly appreciated by everyone concerned.
Seven minutes' walk away from Liebefeld Park, there are two multi-family dwellings whose attic storeys now afford pleasant views of the Gurten, Bern's landmark mountain.
The Neuhaus Housing Cooperative commissioned Weiss+Appetito AG's Energy+Renovation Division to undertake a comprehensive energy refurbishment of the building envelopes and remove the old screeds from the two buildings. Four charming 2.5-room apartments, each with a small roof terrace, were accommodated in the attic storey. The roof surfaces were equipped with photovoltaic systems to produce electricity. A large percentage of the power produced is consumed by the residents themselves, who have formed a "Self-Consumption Community" (ZEV) for this purpose.
Before commencing the work, the GEAK® (Cantonal Building Energy Certificate) experts at Weiss+Appetito AG Energy+Renovation carried out an energy analysis of the buildings. A meticulous examination of the building envelope and technical management systems was undertaken, and potential for optimisation was identified in the GEAK® Plus consultative report. It is advisable to make use of this instrument before every building refurbishment project. GEAK® Plus is a suitable instrument for use in connection with strategic planning and optimisation of energy refurbishment work. As well as potential for saving energy, the report identifies any weak points in the building. Based on an initial cost estimate and possible subsidies for the proposed work, investors can already assess the expenses and returns at an early stage.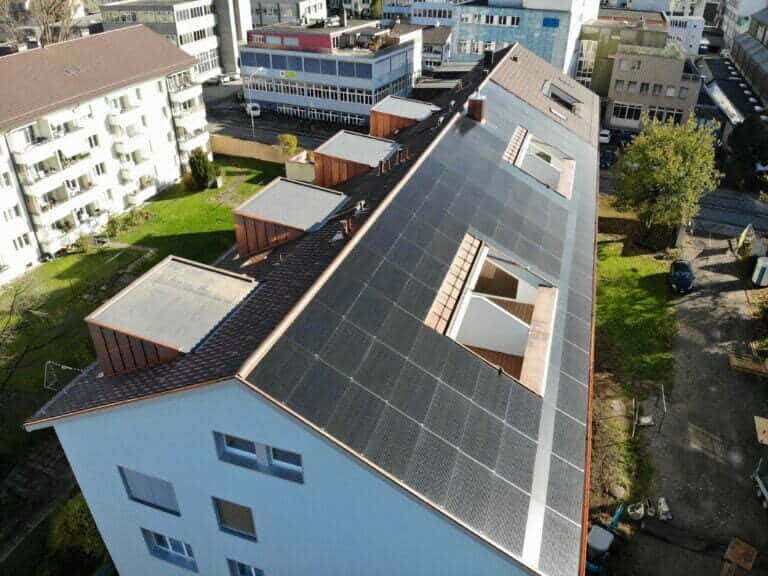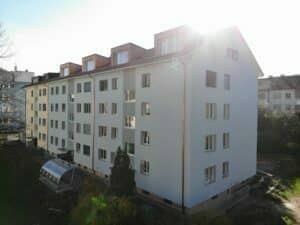 The work on and in the two buildings in Liebefeld was accomplished in staggered phases. The contractors maintained a seamless workflow at their various locations, and smooth interfaces were ensured in a continuous process steered by the project management team. Thanks to this approach, the work was executed promptly and efficiently to a high standard of quality.
Energy+Renovation's dedicated work on behalf of the Neuhaus Housing Cooperative was carried out in keeping with the 3-phase principle: "Consultation first, planning next, and then execution". Each of the three steps is offered to the client as a self-contained sub-project. This leaves prospective clients free to decide on the next step after each sub-phase. Clients who opt for the next sub-project will always be assigned the same person at Energy+Renovation as their contact.
Our goal: your gain!