As our name – Weiss+Appetito Special Services AG – suggests, we also take on responsibility for assignments of a more special nature. "Special" means something that is geared to a specific purpose. The Suction+Pressure Blowing team views this purpose in the context of customer satisfaction – even if the assignment calls for somewhat more effort. This is why we do everything we can to live up to the "Special Services" name.
Andreas Lysser, Project Manager at Weiss+Appetito Special Services AG, was surprised to receive a phone call from the Canton of Bern Civil Engineering Department one Friday. They explained that the culvert carrying a stream under the motorway at Niederwangen had to be cleared of muddy earth in just one week. The water of the Riedbach stream had already been diverted one week previously so that other work could be carried out in the immediate vicinity of the adjacent Stadtbach stream. The Civil Engineering Department saw this as an opportunity to clean the culvert under the motorway while no water was flowing through it. A major challenge that had to be overcome in a short time! But situations such as these are nothing out of the ordinary for our Suction+Pressure Blowing lads. They inspected the culvert on the very same day and work could already start on the following Monday.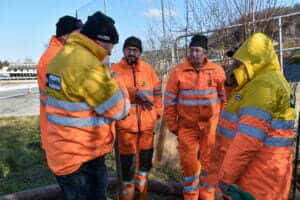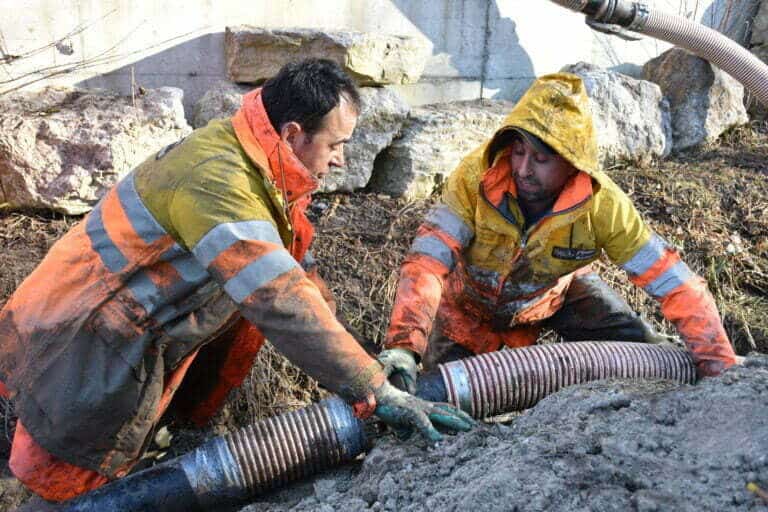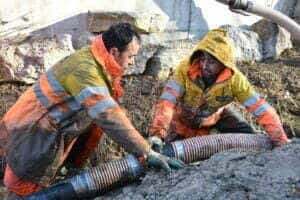 Working in a very confined space
A 60 m culvert carrying a stream under the motorway at Niederwangen. About 1 m wide and 80 cm high. Our team crawled through it and extracted the muddy earth, one metre at a time. The assignment took five days, during which about 40 m3 of earth was extracted. The specialists took turns at working in the narrow culvert, which only had enough room for one person at a time. Heavy, backbreaking work and not a job for anyone with claustrophobia, or anyone sensitive to cold temperatures. The mercury actually plunged below zero during these five days, and we prefer not to imagine how it must have felt to work in such cold, wet and muddy conditions in the narrow tunnel. Our team works with motivation and skill to accomplish jobs that push others to their limits!
The highest praise goes to the whole team for their superb execution of the work, their motivation and commitment, and for planning the project in such a short time.